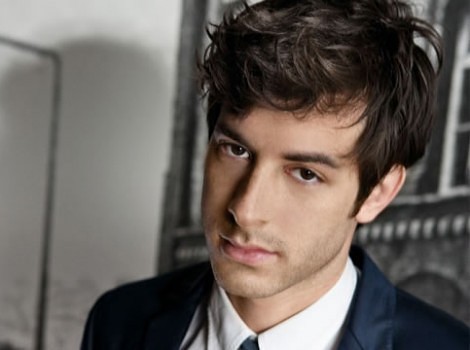 Britanac Mark Ronson je nakon uloge DJ-a na vjenčanju čuvenog Beatlesa Paula McCartneya došao do toga da bude studijski producent ovog velikog muzičara.
Ronson kaže da je sa McCartneyem radio na tri pjesme, a čitav proces je nazvao "ludim". "Dobro je, on piše zaista dobre pjesme", izjavio je Ronson, a prenosi The Huffington Post.

Ronson je do sada pisao i producirao za zvijezde poput Amy Winehouse, Adele, Bruno Marsa, Lily Allen i Christine Aguilere. Osvojio je tri Grammy nagrade, uključujući i onu za neklasičnog producenta za rad na albumu Amy Winehouse "Back to Black" iz 2008. godine.

Ipak, ovaj 37-godišnjak kaže da je rad sa McCartneyem bio zastrašujući na "potpuno drugačijem nivou".

"On shvata da ste nervozni jer radite sa njim, 'budući da su i svi ostali'. Daje vam mnogo zanosa, ali mu na kraju dana morate isporučiti gotov proizvod", kaže Ronson.

McCartney je na svojoj web stranici najavio da planira da izda novi album te da će svoju svjetsku turneju "Out There!" početi 22. juna u Varšavi.

"On je do sada radio sve moguće oblike muzike, a osmislio je pravilnik rada na nekoliko različitih načina. Ne znam da li je naš rad revolucionaran, ali pjesme su briljantne. Ja sam samo pokušao da mu pružim zvuk koji je tražio", ispričao je Ronson i dodao da je iz ove saradnje mnogo naučio te da su McCartneyeve ideje nevjerovatne.
Izvor: